I remember the day exactly. It was St. Patrick's Day 2010 and I was out with a group of friends. We had been drinking and enjoying ourselves. I started to notice when I would look down at the ground my legs would go numb.
Strange? Yes. Concerning? Not yet.
About a month later when my Primary Doctor was finishing up my yearly exam, she asked, "Was there anything else you wanted to talk about?" -- at first I answered "Nope! I think I'm all good... well... actually I've been having this weird sensation... I'm sure it's nothing...."
Little did I know that my brief mention of this strange numbness was about to send me on a crazy ride of doctor's appointments, blood tests, MRI's, steroids, and taking a major step back from my active lifestyle.
It wasn't until 2017 that they made the official diagnosis of Multiple Sclerosis (MS) after my yearly MRS scan started to show increased activity. The next thing I knew we were talking treatment plans and next steps.
MS is an autoimmune disease where your body works too hard. My immune system goes above and beyond its normal duties and starts to attack things like my nervous system. This disease is tricky and can present itself in many different forms: vision issues, balance and coordination, numbness, difficultly walking--the list goes on. Honestly, my diagnosis was a blessing. It explained my increasing symptoms and it gave me a plan of attack.
Throughout the past 9 years I have dedicated myself to getting healthy and strong while balancing the new limitations on my workouts. I wanted to make sure that I was in the best shape if things were to take a turn for the worst.
Back in the fall of 2013 I decided to get certified in Les Mills CXWORX for a few different reasons:
One, it focused on the one thing I knew I needed to keep strong--my core. Your core helps you do EVERYTHING (balance being a big thing for someone with MS) and it is usually thrown on at the end of the workout while you lay on your mat and look at your phone.
Two, I could do it! I had to cut back on a lot of the cardio work I was doing, but CXWORX was strength training with a manageable amount of cardio work.
Three, being an instructor kept me engaged with my own health, while inspiring others to do the same. When I started teaching, I didn't realize the effect I could have on my teammates--the people that come take class with me.
I didn't realize that me sharing my story would reach other people that are struggling with their own health issues.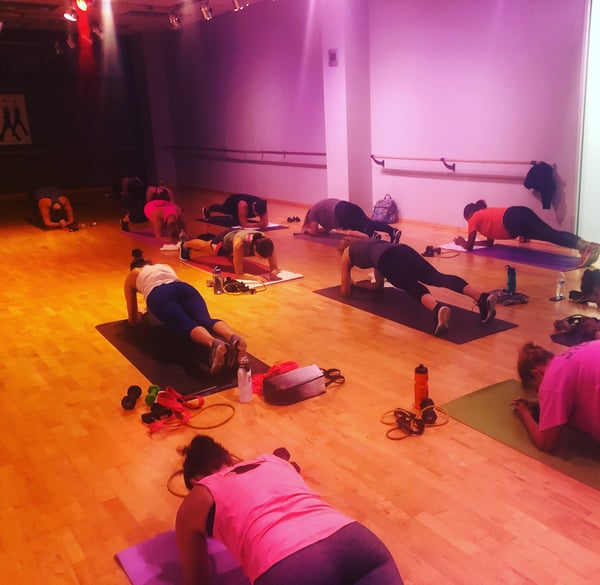 My mantra is this: Think of someone that can't. Whether that's due to an illness or injury… if you CAN then put the work in, challenge yourself even if it's just walking into the gym when you wanted to stay on the couch.
Julie Wigley is a Group Fitness Instructor at Merritt Clubs Canton. She will be participating at the MS Walk in April 13, 2019. Click here to join Team Wigley or to donate.